Miami's Fastest Most Affordable Plumber
We are your
Miami Plumber
. Trust Aqua Pro Plumbing to handle small or large plumbing jobs on the same service call.
We have affordable prices.
We use industry-leading
Perma-Liner Trenchless products
. Our professional plumbing team is taking every step necessary to keep you, your family, and ourselves safe during this pandemic. We are taking your safety seriously. We will fix your plumbing problem on the first trip.
Guaranteed!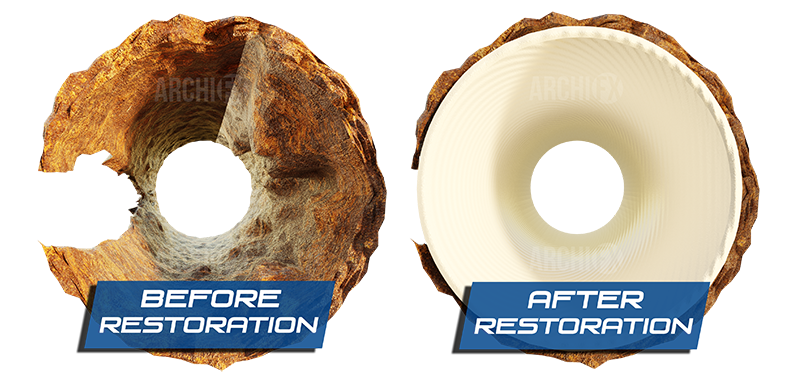 We're a Miami Plumber you can trust... any time of day or night
Listen to this review we received after we restored service to this Miami homeowner. We were in the middle of a company dinner party but our Miami customers always come first. 
Aqua Pro Plumbing: Your Trusted Miami Plumber for Quality Services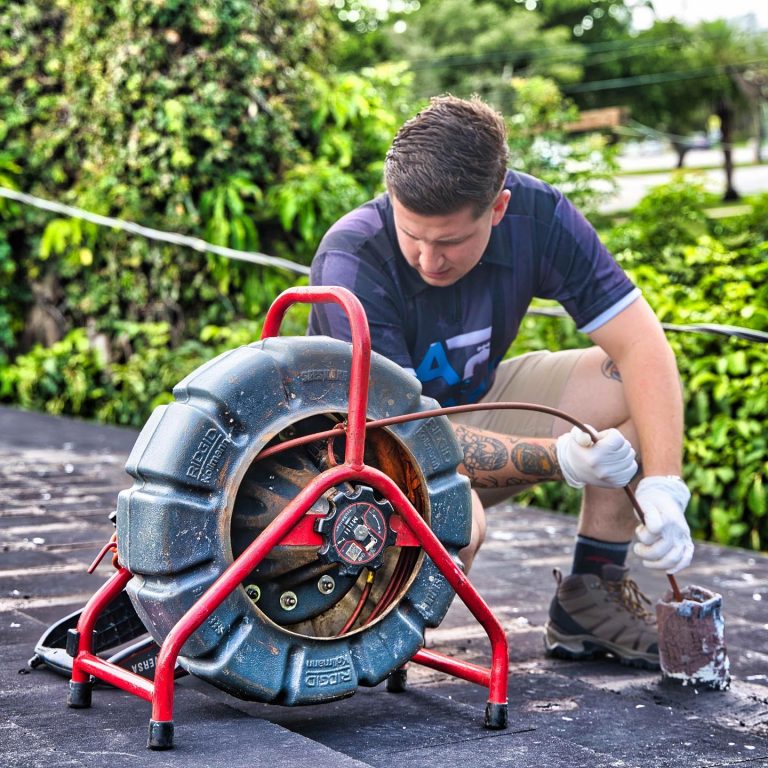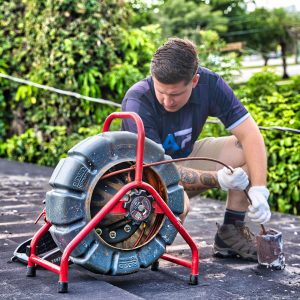 When faced with plumbing issues in Miami, you need a reliable and professional plumber to address your needs promptly and efficiently. Look no further than Aqua Pro Plumbing, a trusted name in the industry, known for providing top-notch plumbing services in Miami. With their commitment to exceptional customer service, experienced technicians, and a wide range of plumbing solutions, Aqua Pro Plumbing is your go-to choice for all your plumbing requirements. In this article, we will explore the expertise and services offered by Aqua Pro Plumbing, highlighting their commitment to excellence and how they can help you with any plumbing problem you may encounter.
A Brief Overview of Aqua Pro Plumbing: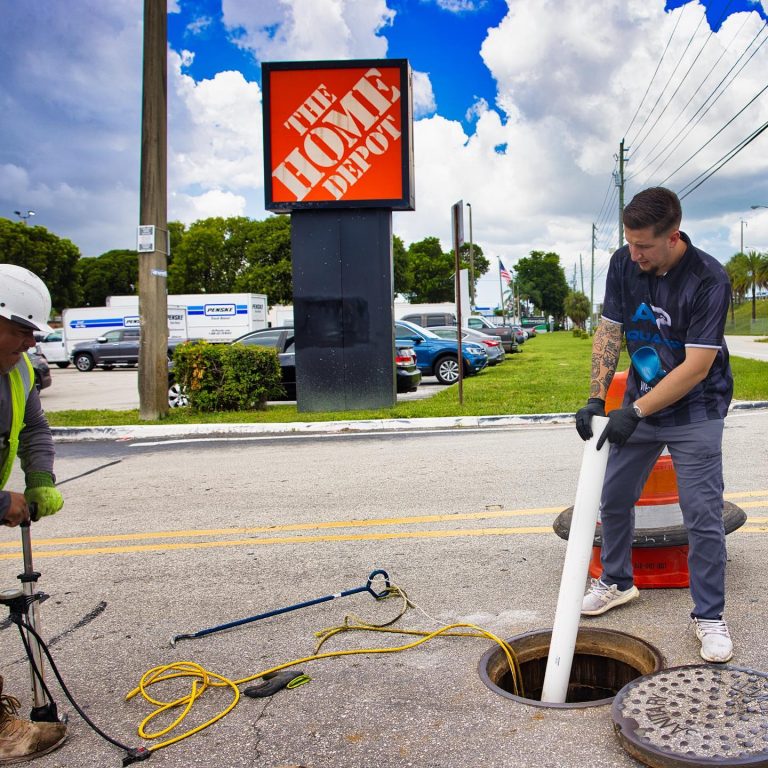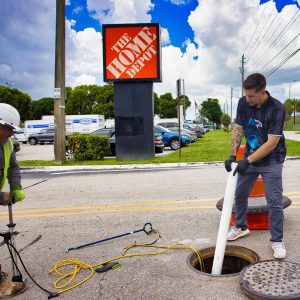 Aqua Pro Plumbing is a well-established plumbing company serving the Miami area. With years of experience, they have built a reputation for delivering exceptional plumbing services to residential and commercial clients. The company is known for its professionalism, reliability, and commitment to customer satisfaction. Aqua Pro Plumbing takes pride in its team of skilled and licensed plumbers who are dedicated to resolving any plumbing issue with expertise and precision.
Comprehensive Plumbing Services:
Aqua Pro Plumbing offers a comprehensive range of plumbing services to cater to the diverse needs of their customers. Whether you require assistance with routine maintenance, emergency repairs, or new installations, their team has you covered. Some of the services provided by Aqua Pro Plumbing include:
Residential Plumbing Services:
Drain cleaning and clog removal
Faucet and fixture repair and replacement
Toilet repair and installation
Water heater repair and replacement
Pipe repair and repiping
Leak detection and repair
Sewer line services
Bathroom and kitchen plumbing
Commercial Plumbing Services:
Plumbing system inspections
Commercial water heater services
Backflow prevention and testing
Hydro jetting and sewer line cleaning
Gas line installation and repair
Commercial pipe repair and replacement
Grease trap installation and maintenance

Quality Workmanship and Expert Technicians: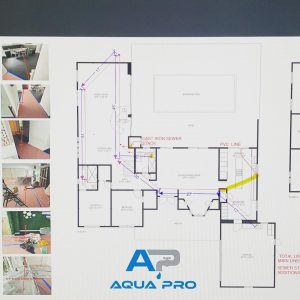 Aqua Pro Plumbing takes pride in its team of highly skilled and experienced plumbers. Each technician undergoes rigorous training to stay updated with the latest industry trends and technologies. They are well-versed in handling various plumbing systems and possess the necessary knowledge to diagnose problems accurately. With their expertise, Aqua Pro Plumbing's technicians can provide efficient solutions tailored to your specific plumbing needs.
Prompt Response and Emergency Services: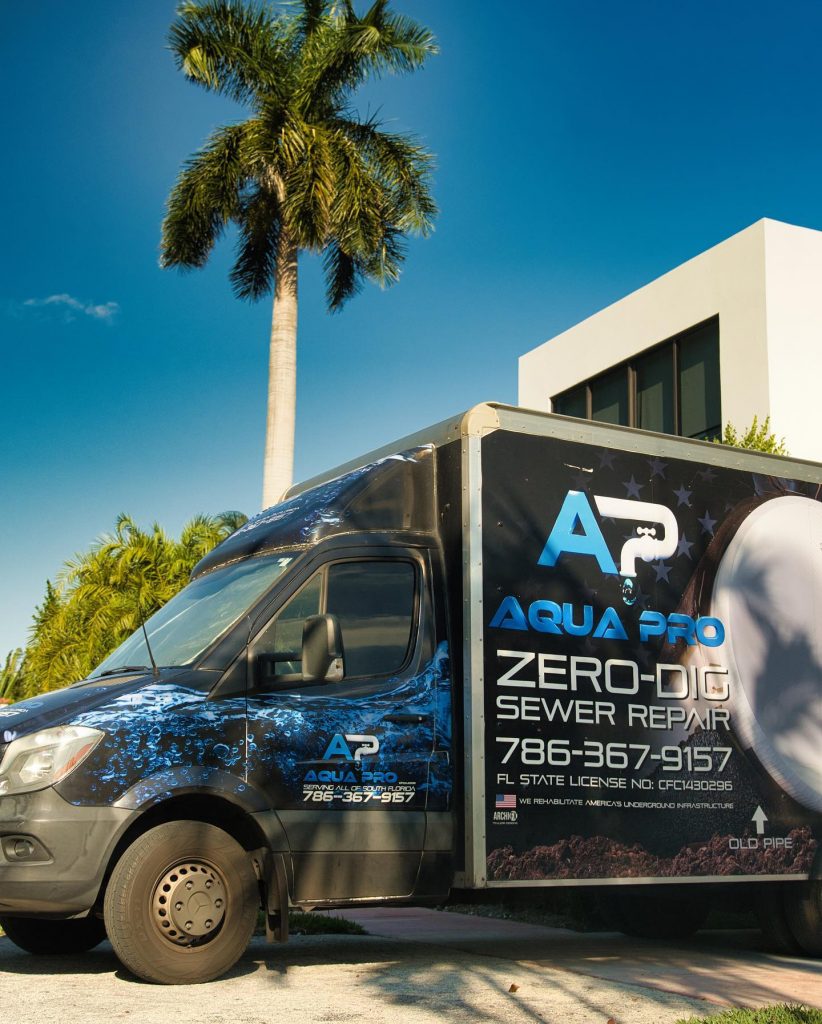 Plumbing emergencies can strike at any time, causing inconvenience and potential damage to your property. Aqua Pro Plumbing understands the urgency of such situations and offers 24/7 emergency services to address your plumbing problems promptly. Their dedicated team is just a phone call away, ready to provide immediate assistance and minimize the impact of plumbing emergencies.
Customer Satisfaction and Trust: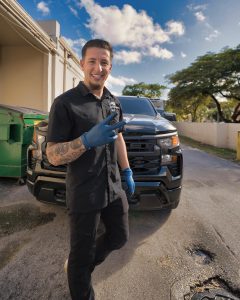 At Aqua Pro Plumbing, customer satisfaction is their utmost priority. They strive to deliver an exceptional experience to every client by ensuring quality workmanship, transparent pricing, and prompt communication. Their commitment to excellence has earned them a loyal customer base and numerous positive reviews. By choosing Aqua Pro Plumbing, you can have peace of mind knowing that your plumbing needs will be handled professionally and efficiently.
Affordable and Transparent Pricing:
Plumbing services should not be a burden on your finances. Aqua Pro Plumbing believes in fair and transparent pricing. They provide detailed estimates upfront, ensuring that you have a clear understanding of the costs involved. The company aims to deliver cost-effective solutions without compromising on the quality of work, ensuring that you receive the best value for your money.
Serving the Miami Community:
Aqua Pro Plumbing is proud to be an active member of the Miami community. They understand the unique plumbing challenges faced by residents and businesses in the area and strive to provide tailored solutions to meet their needs. By choosing a local plumbing company like Aqua Pro Plumbing, you support the local economy and benefit from their in-depth knowledge of the area's plumbing infrastructure.
When searching for a reputable and reliable Miami plumber, Aqua Pro Plumbing stands out as a top choice. With their dedication to customer satisfaction, experienced technicians, comprehensive range of services, and commitment to excellence, they have earned the trust of countless satisfied customers. From routine maintenance to emergency repairs, Aqua Pro Plumbing is equipped to handle all your plumbing needs promptly and professionally. Contact Aqua Pro Plumbing today to experience their exceptional services and ensure that your plumbing system is in safe hands.
We will fix your plumbing problem
Serving Miami, Miami Beach, Pinecrest, Palmeto Bay, Coral Gables, Cutler Bay & Surrounding areas.
Contact us online or
call 786-367-9157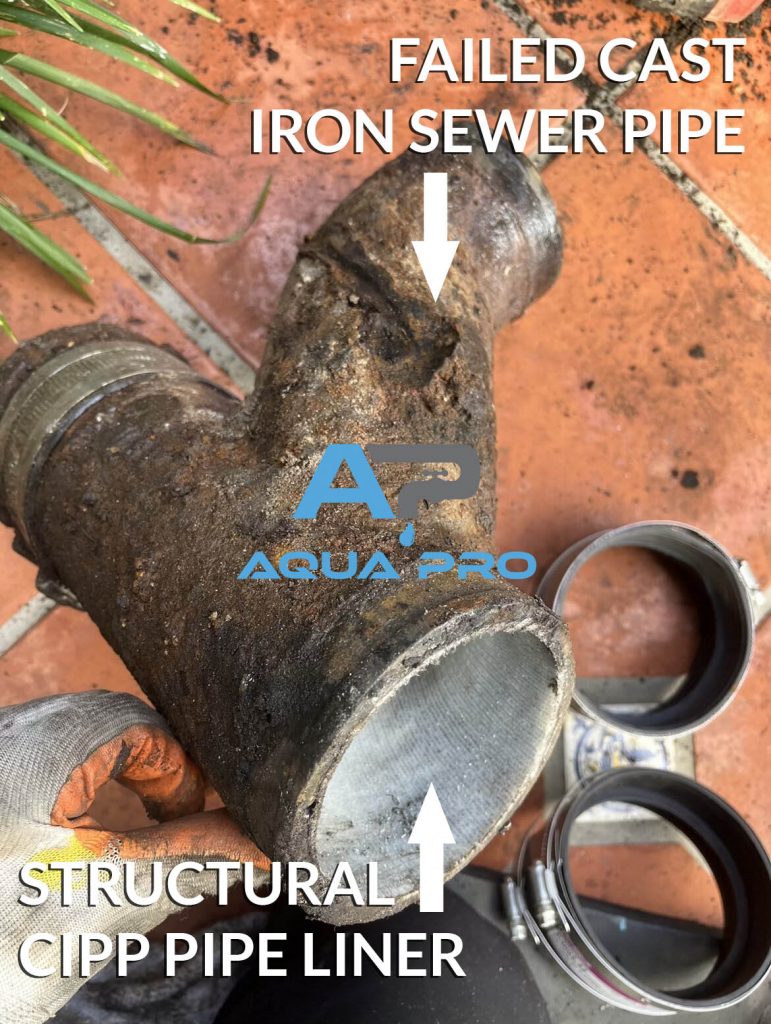 Cast Iron Pipes
Rehabilitating Cast Iron Sewer Lines with Aqua Pro Plumbing: A Miami & Broward County Revolution In the vibrant landscapes of Miami and Broward County, the
Read Article »
Plumbing Services in Miami

Fixture & Faucet installations and general kitchen bathroom repairs. We can fix that pesky drip or leak same day.

Toilet wont flush? Clogged drain? We can get you flowing again. We have affordable drain rooter services.

Broken sewer repair, damaged underground sewer laterals and root intrusion repairs.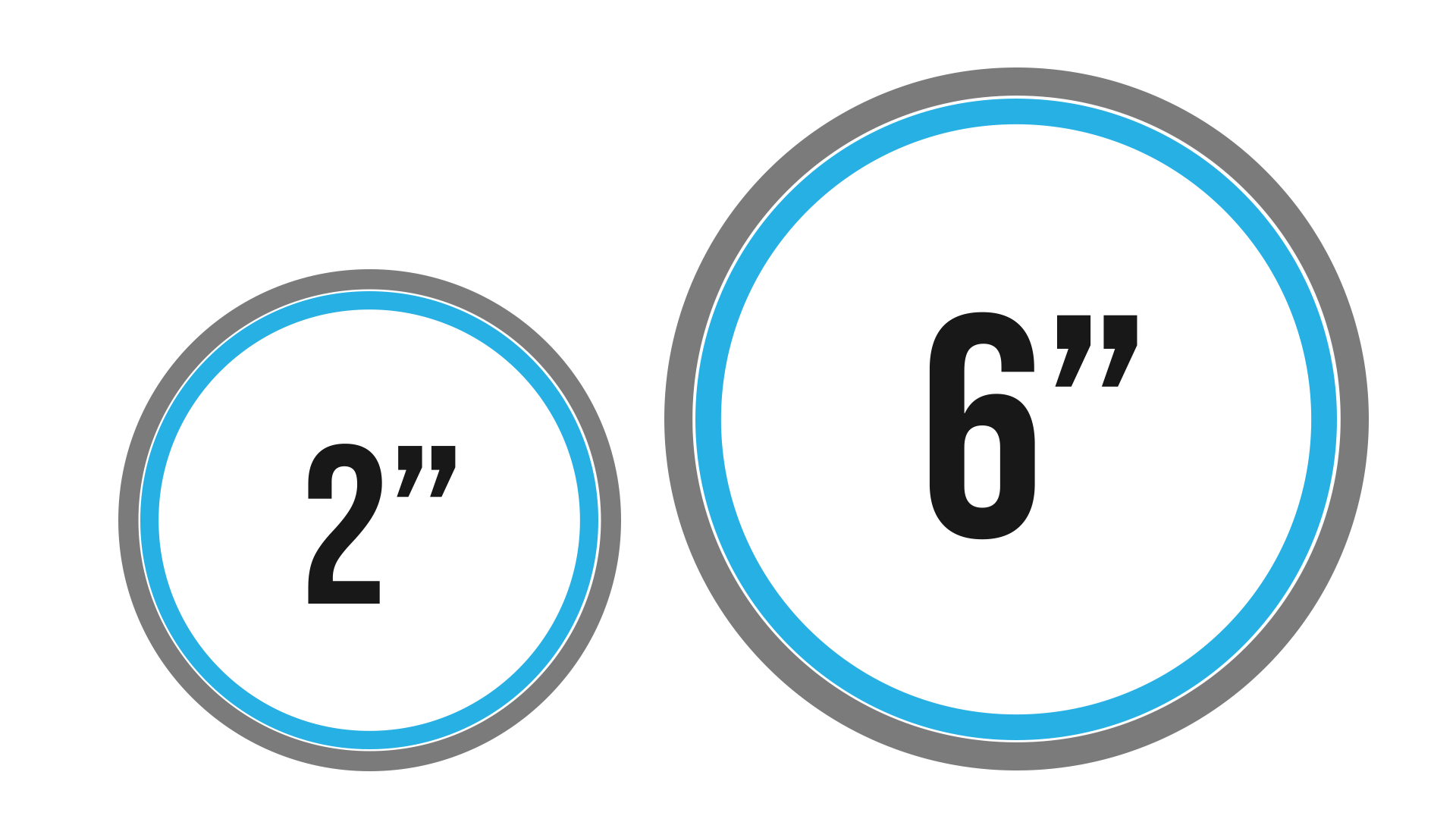 We fix broken sewer laterals from 2 inches in diameter up to 6 inches in diameter. Homeowners should start here.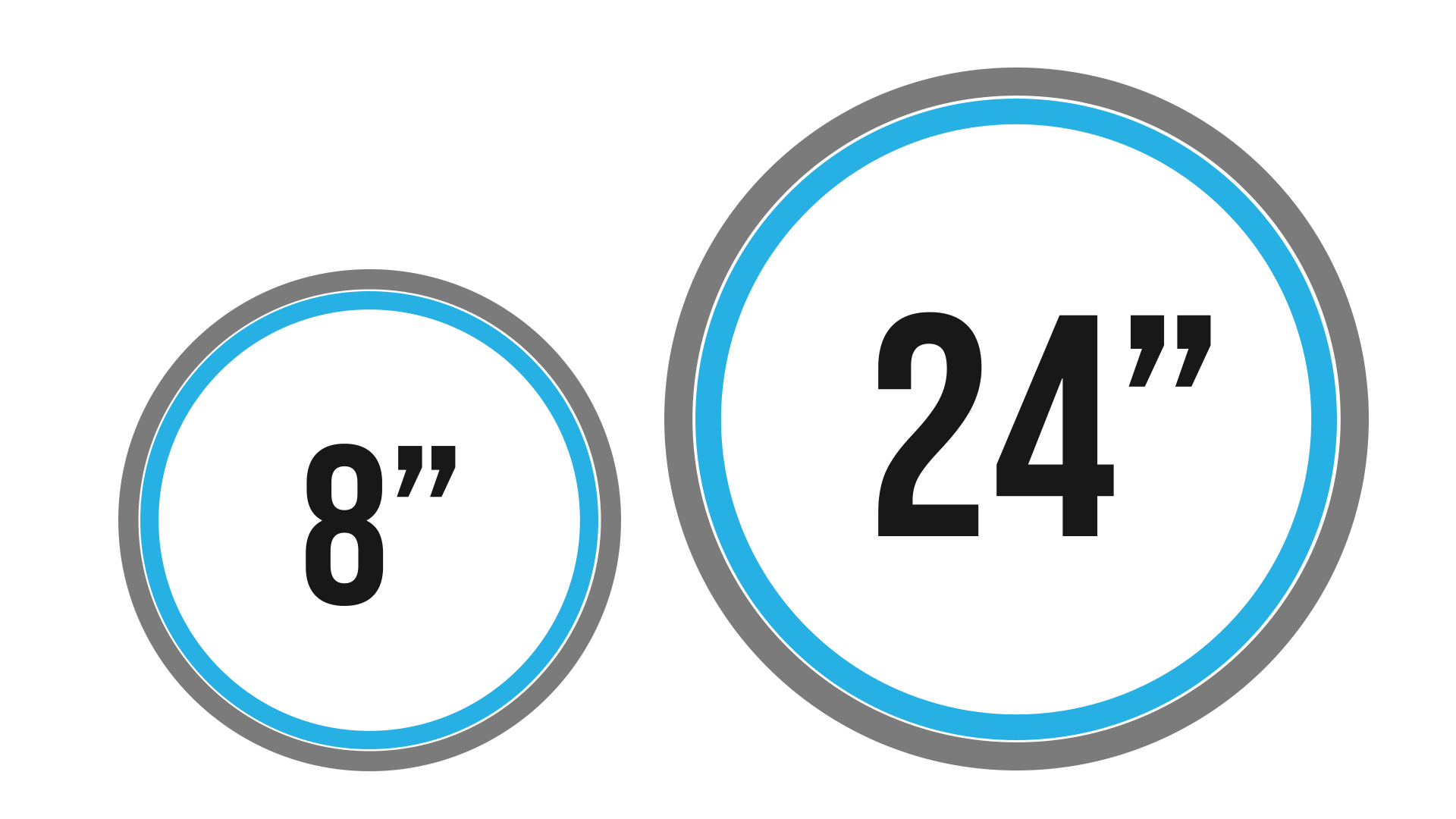 We can fix broken city sewer main lines from 8 inches in diameter to 24 inches in diameter. Cities and commercial building trenchless.

If you own a yacht or large boat and need sewer or drainage help, we are the plumber who can fix your yacht's sewer lines.
Fully equipped to handle any septic tank in Miami
We are proud of our septic technicians and our septic trucks. We have one of the nicest septic pump-out rigs in the greater Miami area. Our septic technicians are skilled in the trade and understand how to work on virtually any septic tank system or grease trap. Book a service call today and experience the Aqua Pro difference. We will treat you like our family. 
We're a Miami Plumber you can trust... any time of day or night
Listen to this review we received after we restored service to this Miami homeowner. We were in the middle of a company dinner party but our Miami customers always come first. 
Most Repairs are completed on the same trip
trenchless Pipe relining miami
The team at Aqua Pro Plumbing can rehabilitate your failing sewer lines without costly excavation. Our patented process uses an inversion drum (shown in photo) to place an epoxy resin saturated liner into your old pipe and then inflates with air pressure to make a new cured in place pipe inside of your old pipe. This process of pipelining prevents the need for traditional dig & replace plumbing repair methods. This saves you time, money and your property.
Contact us or call 786-367-9157 for a quote for a trenchless zero-dig repair. 
sewer repairs made same-day
Old pipes can become brand new again. It's like plumbing magic! This inverter is capable of rehabilitating failed pipelines from 2″ – 8″ pipe diameters. The system can be installed through clean-outs or open end pipes. Only one access point is required. The liner can be ambient cured in 3 hours or steam cured in as little as 20 minutes. 2″ to 4″ in  diameter pipes can be rehabilitated up to 120FT+ in length, while 5″ to 8″ diameter pipes can be rehabilitated up to 600FT + in length. This is best selling, highest rated small diameter pipeline rehabilitation system in North America!
Contact us or call 786-367-9157 for a quote for a trenchless zero-dig repair. 
HIGH-QUALITY SERVICE GUARANTEE
Our plumbing customers love our customer service and support. When you hire Aqua Pro Plumbing, you get highly-skilled, knowledgeable, licensed plumbers to handle your job. We pay attention to every detail and truly take pride in our work. We guarantee you will be a customer for life. Allow us to show you why we are the best plumber in Miami. 
If you have a
failing sewer lateral
and are a Miami homeowner, we can repair your sewer lateral without digging up your yard, driveway or street. This will save you thousands of dollars in extra repairs after the fact. Our trenchless lining method can fix the broken sewer lateral in the same day in most cases.
Contact us
or call
786-367-9157
for a quote for a trenchless zero-dig repair.