Sewer Video Camera Inspections
We can video the inside of your sewer line allowing us to see hidden problems and strategize the best repair or maintenance plan for your sewer line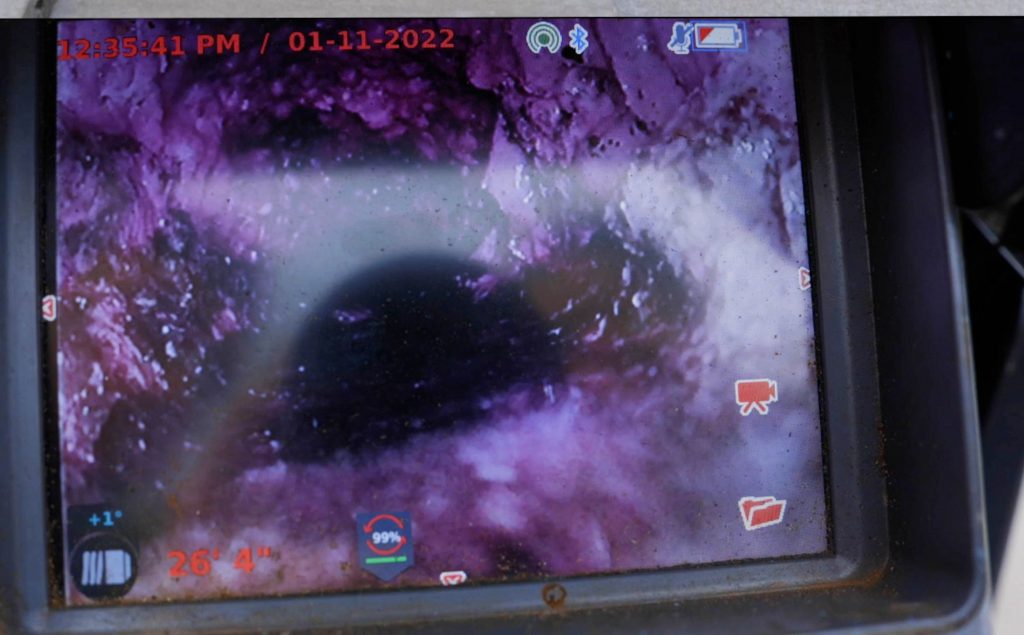 The problem: A closer look at this photo illustrates the cause of a slow drain. This homeowner was experiencing slight backups on occasion after doing the dishes in the kitchen sink. We accessed this sewer line through a roof vent and our sewer camera inspection revealed sludge and debris approximately 26′ into the sewer line. 
The solution: we ran our high pressure waterjet to de-scale the line and restore service to this Miami home. 
We're not your average plumbers! When an Aqua Pro truck arrives at your home or office we mean business! We treat your facility as if it were one of our own. This means, proper masks, hard hats (when needed) shoe protectors to keep your floors safe, and ultra-clean tools and equipment to keep the job tidy. Hire us for your sewer video inspection and trust that we will find the problem and solve the problem on the first trip.