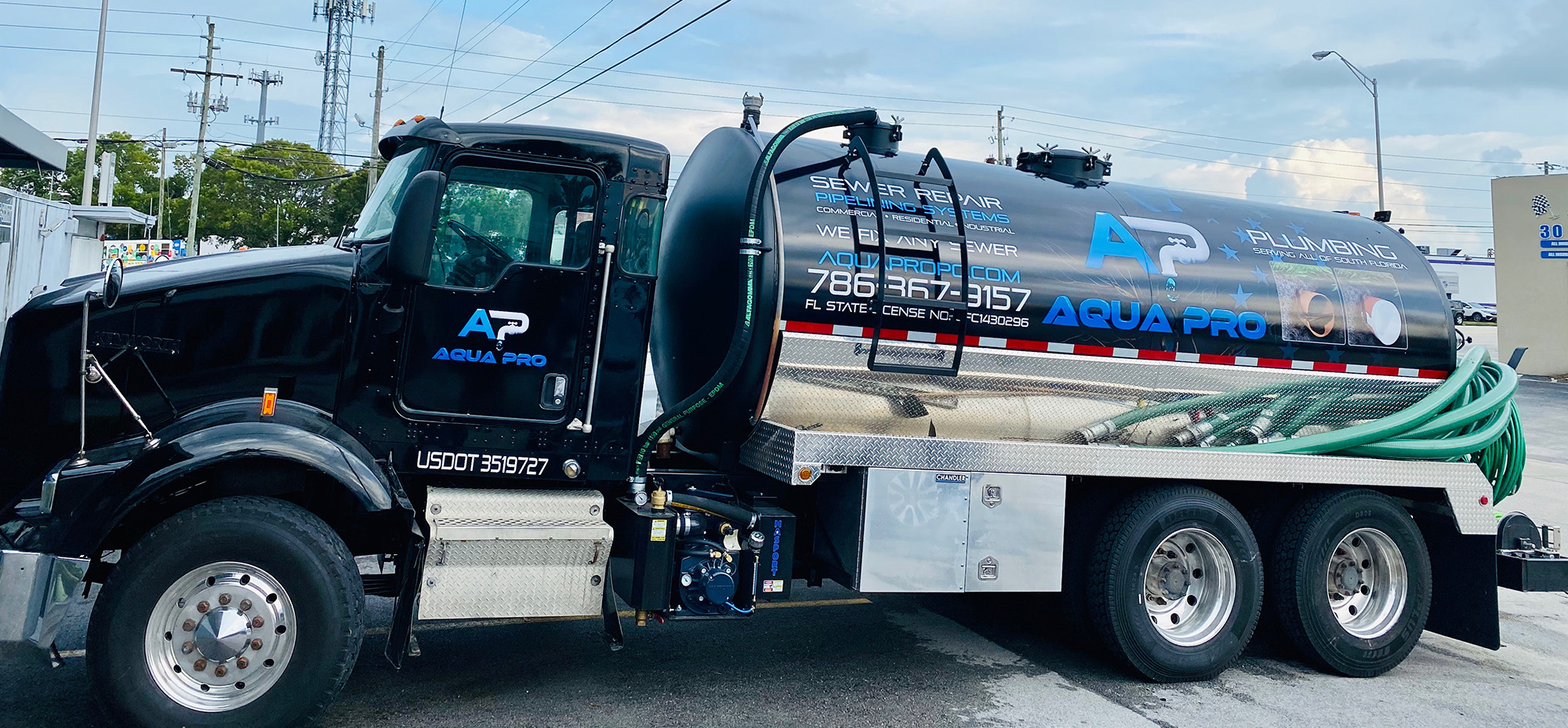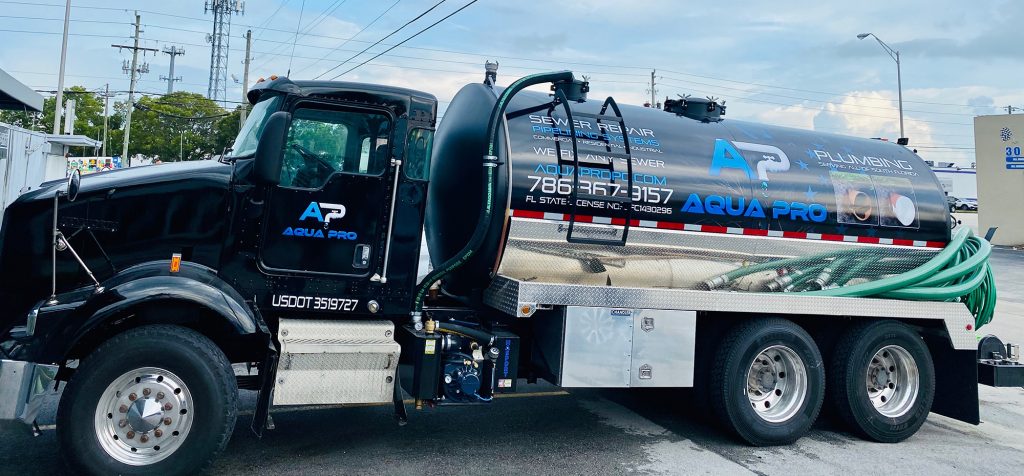 Septic tank pumping Miami. Our septic tank pump-out trucks are ready to pump your septic tank right now. Call: 786-367-9157 Technicians are standing by.
Book Online Get a Callback in 2 Minutes or less
Miami's Fastest & Cleanest Septic Pump Out
If you live in the greater Miami area and need your septic system pumped and cleaned, we perform all septic pump-out services. Septic tanks in the Miami area should be pumped yearly or bi-yearly. Pump out frequency depends on the total size of your septic tank, family size, and age of the septic system.
When to book a septic service:
If it has been over a year since your last septic pump out and you live in the greater Miami area, call us: 786-367-9157 to book a septic service call. We can locate your septic tank, remove the septic manholes and evaluate the status of the septic system. 
Don't wait until you have a septic emergency or you have a backup in the system. An overflowing septic tank can cause premature drain field failure and can allow sewage to back up into your household drains. This means you could be dealing with a real mess inside your home if you leave your septic tank untreated. 
Our septic pumping services in Miami are affordable and fast. We are usually finished pumping your septic system within an hour of arrival. We will leave the site just as we found it, keeping any grass that needs to be removed intact and put back into place.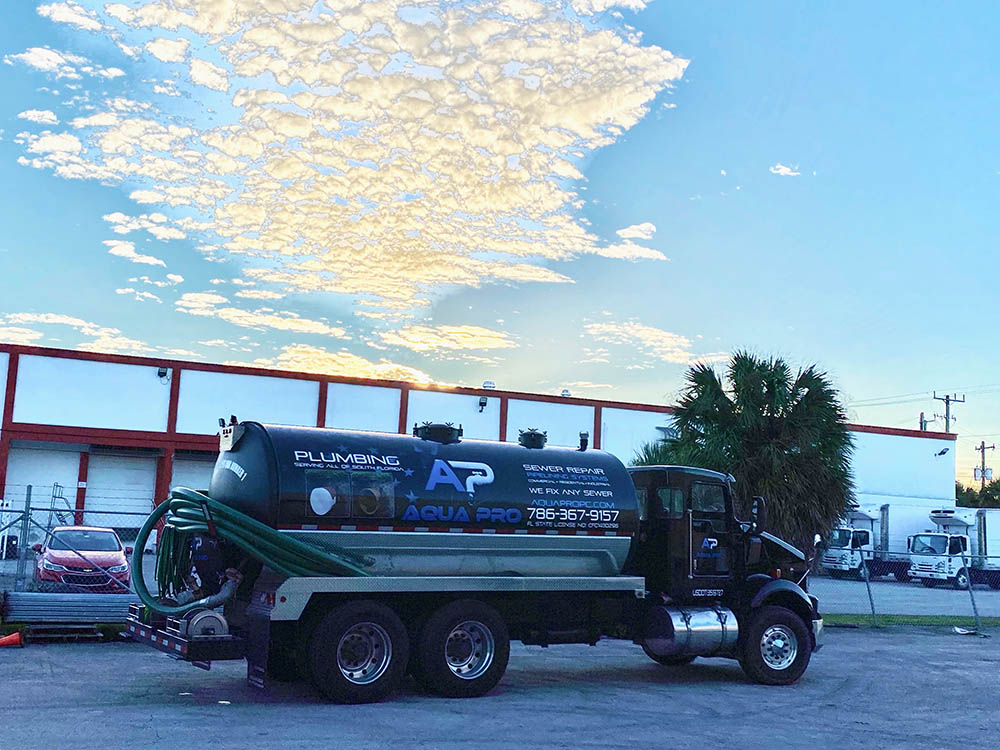 After you submit you will be contacted by septic dispatch to choose a date and time that works best for you. You will have priority scheduling if you submit this form.
We are a fully licensed, bonded, and insured plumbing and septic contractor licensed in the state of Florida. Hire the professionals, hire Aqua Pro!
Fully equipped to handle any septic tank in Miami
We are proud of our septic technicians and our septic trucks. We have one of the nicest septic pump out rigs in the greater Miami area. Our septic technicians are skilled in the trade and understand how to work on virtually any septic tank system or grease trap. Book a service call today and experience the Aqua Pro fifference. We will treat you like our family.